ISO Calibration For Fluke Multimeters For A Flat Rate Of $65.00
Fluke multimeter calibration in our ISO-17025 accredited lab at a flat fee of $65.00 per multimeter. All multimeters are calibrated at the same price and will not change in the future. All multimeter ISO calibrations come with a 1 year ISO-17025 calibration certificate for a 1-year interval.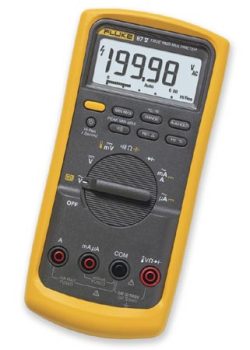 Fluke multimeter calibration turnaround time is 1-3 business days with a NIST traceable certificate with ISO-17025 certification. All handheld multimeters calibrated within our calibration facility will be tested, load tested, and calibrated before a prompt shipment is returned to your facility. Simply fill out the Service Request Form to begin the quick and simple calibration process.